Agencies get more
value

with Zapworks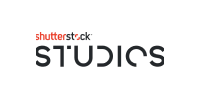 The most
flexible

AR platform for agencies

Zapworks offers customised plans based on your client's objectives and deployment preferences. You can create multiple projects for multiple clients in your workspace, without any limits on campaigns or views.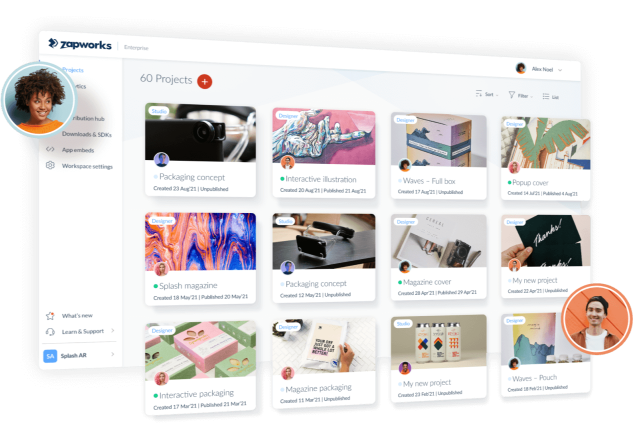 Custom pricing and contracts
We have custom pricing for our agency partners, which include flexible contracts, competitive view rates, and unlimited AR projects for unlimited clients. Contact us today to discuss your next AR campaign.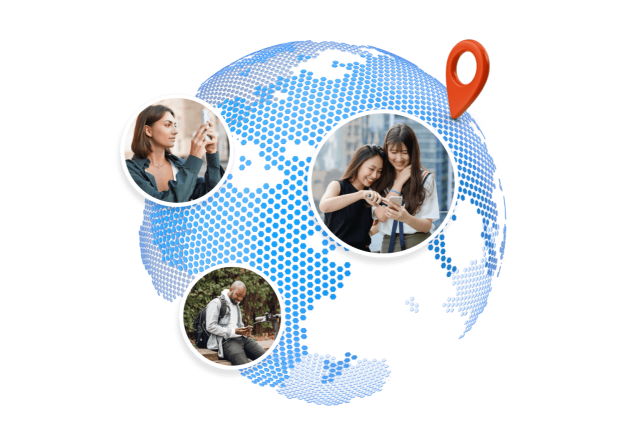 Truly
global

delivery

Delivering global AR experiences can't be properly achieved without considering the right approach to China. Zapworks is one of the only AR platforms that gives you access to our partners across the globe, including navigating the nuances of the Chinese market (WeChat, ICP licenses and serving & hosting solutions).
Create
Unlock the power of the full Zapworks suite of development tools. Select the one that perfectly aligns with your needs or project requirements.
Deploy
Fully customisable branding, hosting domains and analytics integrations. Choose the look and feel of the entire end to end user experience.
Partner
We are always on hand to help our agency partners through their creation journey and can employ our creative studio team to help with some of the heavy lifting.
"Groove Jones has been working with Zapworks on multiple campaigns and it gives us everything we need to create award-winning AR experiences. The creator and developer tools are best in class and the support we receive is fantastic. They are a great production partner."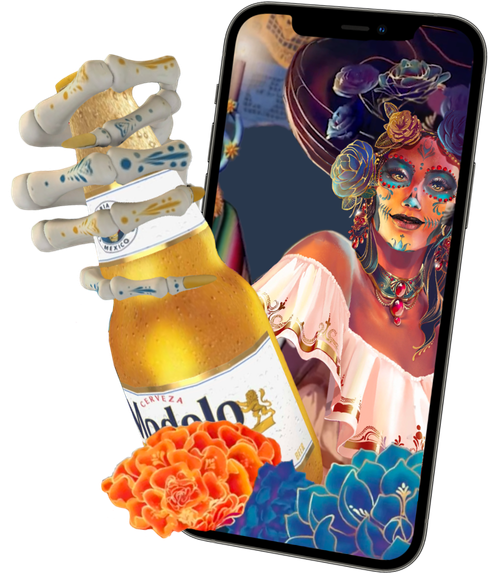 Why agencies choose Zapworks
Flexible Contracts
Zapworks gives you complete flexibility on how you partner with us – customise your subscription length, views (CPV) package, branding and hosting.
Cost-Effective Pricing
Our custom pricing is available for agencies, meaning flexible contracts, competitive view rates and unlimited AR projects, for unlimited clients.
One Platform, All Tools
Access our full suite of AR creation tools, from no-code and low code solutions to fully custom code, you can create with the tools and SDKs that suit you best.
Fully Custom
Customise every aspect of your project, this includes branded splash pages, hosting domains, UI elements and analytics integrations.
Award-Winning Support
Our award winning support team are on hand to bug fix and offer 1-2-1 advice and guidance to ensure your projects work as intended.
In-Depth Documentation
In depth documentation is available on the entire Zapworks platform, including all of our tools, SDK's, custom solutions and content management dashboard.
Develop in your framework or tool of choice
Zappar's best-in-class computer vision libraries (including image, face and instant world tracking) are available in all of our tools, including SDKs for a wide variety of existing platforms and languages.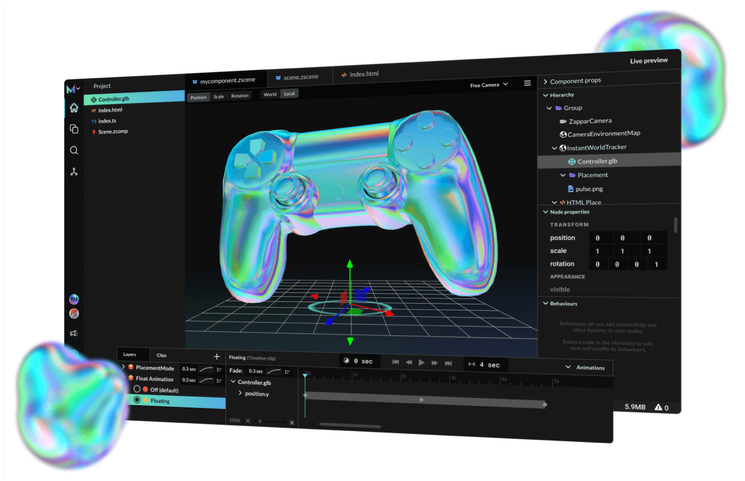 Mattercraft
A brand new creative tool for building rich 3D experiences for the web, including AR, VR and WebXR.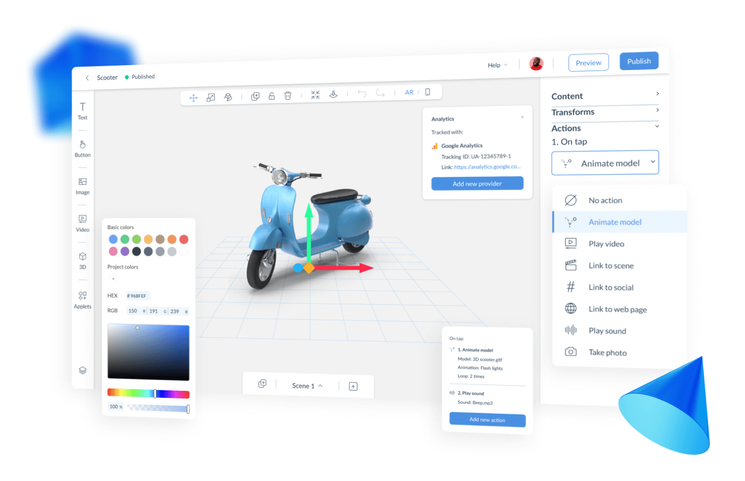 Designer
Zapworks Designer's drag and drop interface makes it super simple to engage your customers with stand- out WebAR experiences – no apps, no downloads and no coding.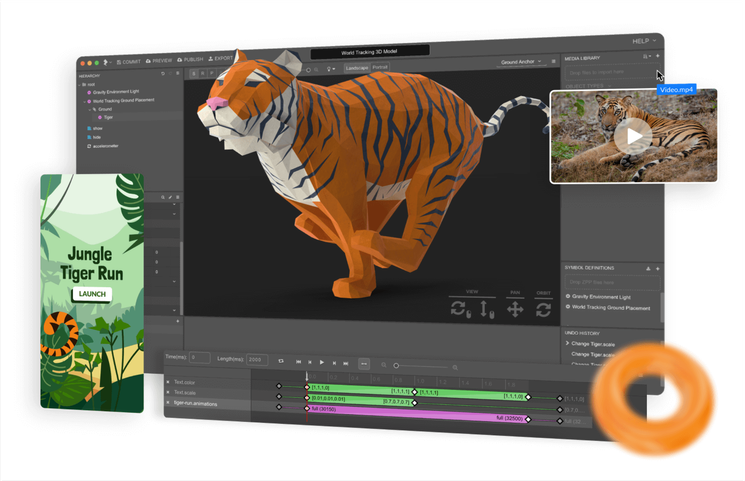 Studio
Zapworks Studio is built specifically for AR content creation, giving you complete creative control, combining an easy to use visual user interface with the power and flexibility of a code editor.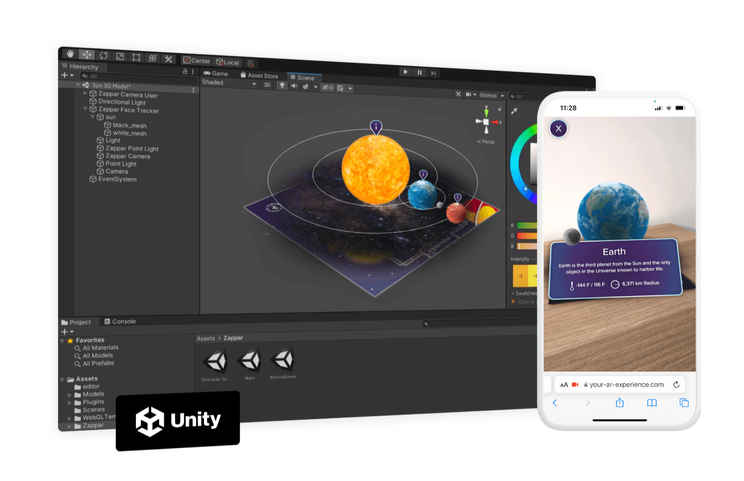 Unity SDK
Use the world's most popular 3D game engine to publish unparalleled image, face and instant world tracked AR experiences to both app and web environments.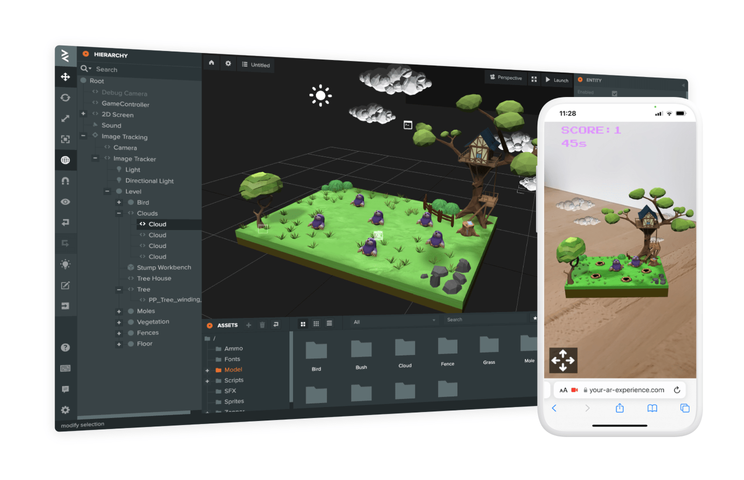 PlayCanvas SDK
Create amazing image, face and instant world tracked WebAR experiences directly in the PlayCanvas online editor, and publish instantly for access on Safari or Chrome.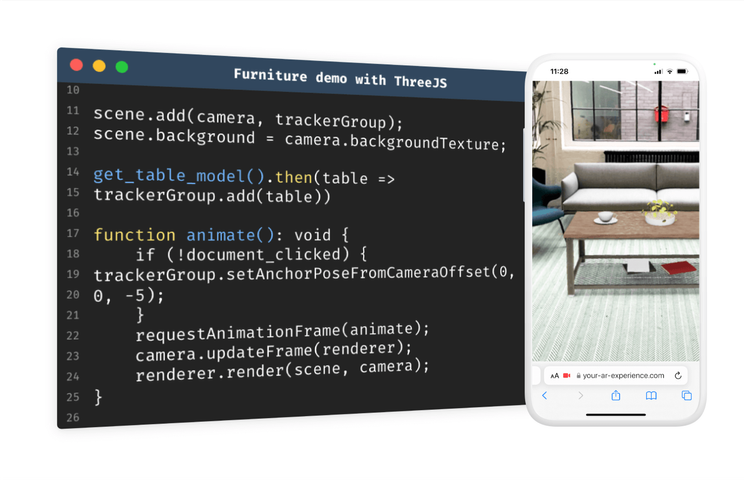 Three.js SDK
Combine Zappar's leading image, face and instant world tracking APIs with three.js scenes, lights, shadows, materials, textures and 3D math to build unbeatable WebAR experiences.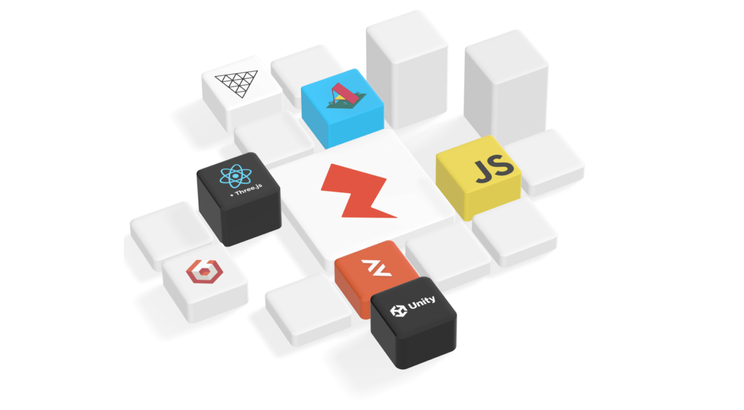 Discover more SDKs
Learn about our SDKs for Babylon.js, A-Frame, React-Three.js and JavaScript.
Ignite creativity with Zapworks