The world's most innovative agencies choose ZapWorks

Build unrivalled WebAR experiences
Zappar WebAR combines best-in-class performance with complete branding and hosting flexibility so you can create WebAR content that not only looks great but drives awarding-winning results too.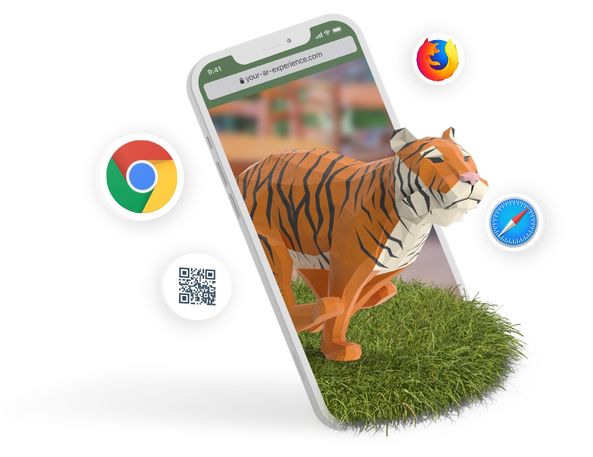 World-leading performance
Our WebAR engine is born out of our 10+ years of experience in computer vision and is optimised for browsers across a wider range of devices, from the lowest spec up.
Custom branding
Choose the look and feel of your client's campaigns. Remove Zappar branding with our white-labelled products for both web and app-based AR.
Custom hosting
Host your WebAR site yourself and launch from a domain of your clients choosing. We also provide Zappar hosted options with transparent CPV rates.
Custom analytics
Send your data to 3rd party tools such as Google Analytics and track the performance of your campaigns in the analytics provider of your choice.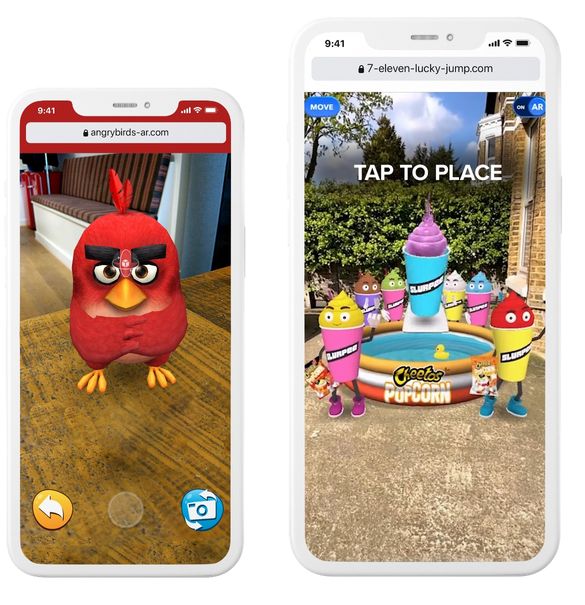 Instant world tracking
Our bespoke instant world tracking solution enables content to be quickly and seamlessly placed into your real-world environment without the use of a target image or the initialisation and setup associated with ARKit & ARCore.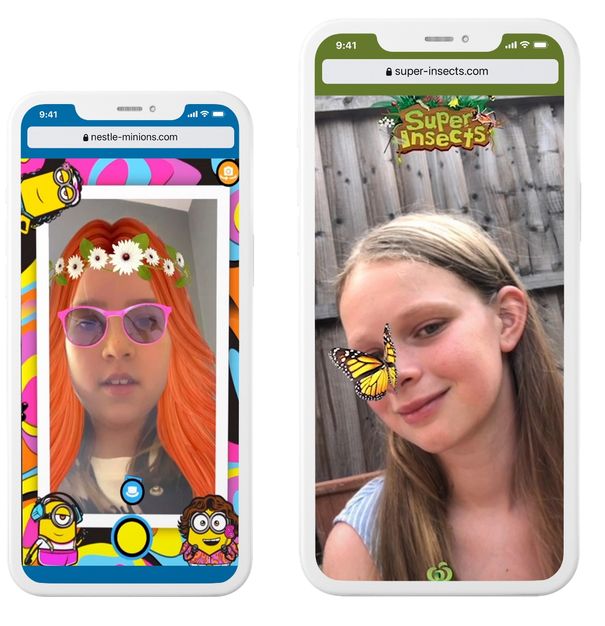 Face tracking
The most robust face-tracking solution for the web. Track multiple faces at once and use our purpose-built 3D mesh to create the most realistic and feature-rich facial animations possible.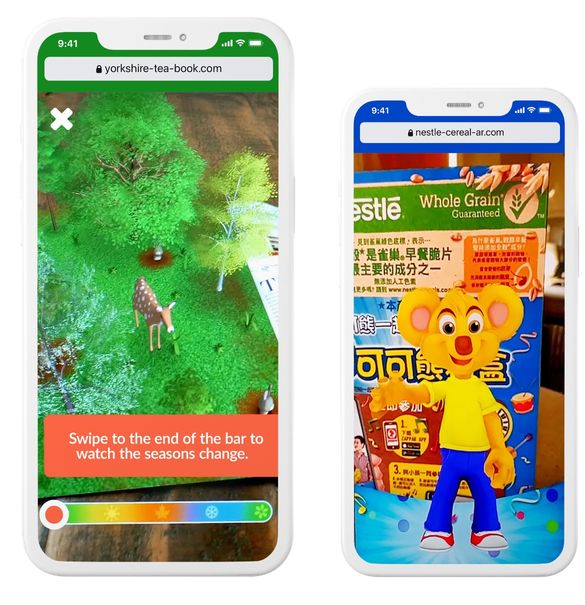 Image tracking
Anchor digital content to products, print and packaging using Zappar's best-in-class image tracking algorithms, the industry standard for the world's biggest brands for over 10 years.
Develop in your framework of choice with Universal AR
Universal AR is Zappar's best-in-class computer vision libraries (including image, face and instant world tracking) available as SDKs for a wide variety of platforms and languages.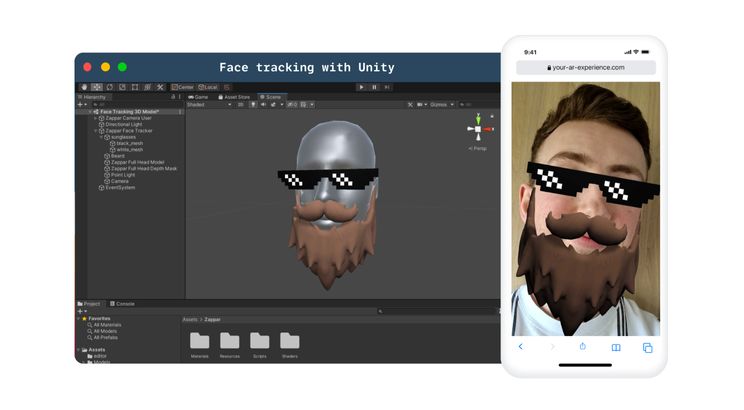 Unity SDK
Use the world's most popular 3D game engine to publish unparalleled image, face and instant world tracked AR experiences to both app and web environments.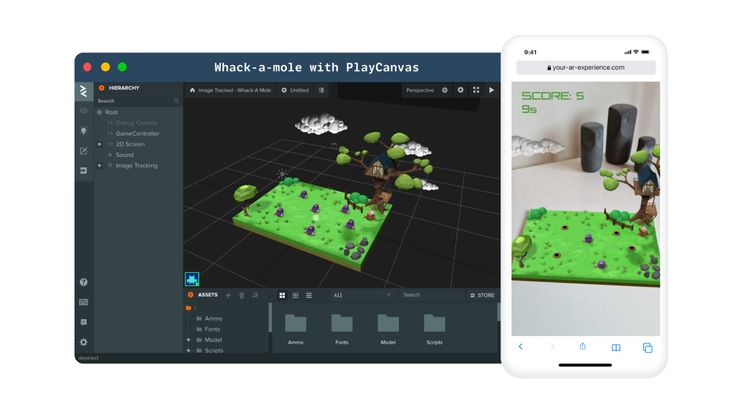 PlayCanvas SDK
Create amazing image, face and instant world tracked WebAR experiences directly in the PlayCanvas online editor, and publish instantly for access on Safari or Chrome.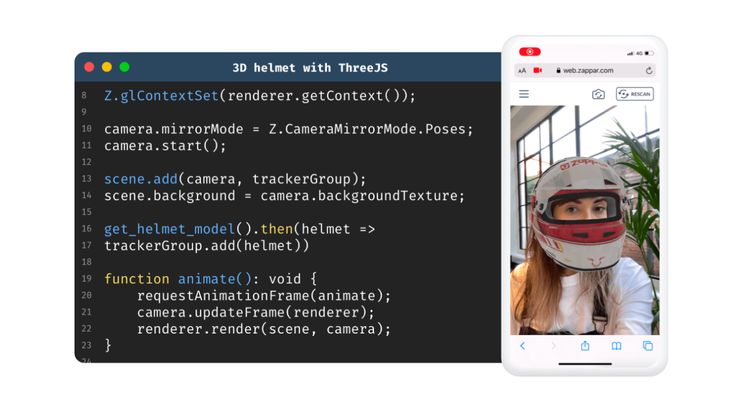 Three.js SDK
Combine Zappar's leading image, face and instant world tracking APIs with three.js scenes, lights, shadows, materials, textures and 3D math to build unbeatable WebAR experiences.
Discover more SDKs
Learn about our SDKs for Babylon.js, A-Frame, React-Three.js and JavaScript.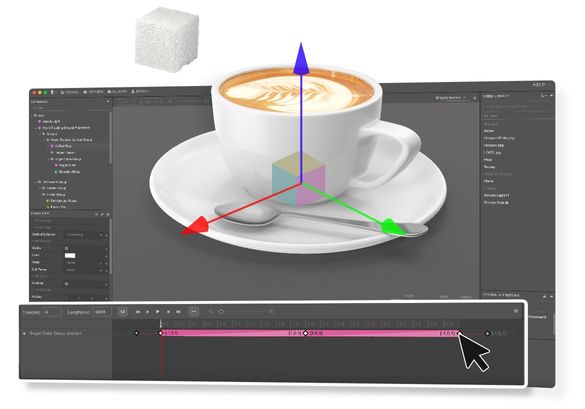 Reduce your development time with ZapWorks Studio
Built specifically for AR content creation, with visual user interfaces and optimised workflows, ZapWorks Studio makes it easy for agencies without developer resource to quickly build powerful AR experiences and instantly publish to the web.
LEARN MORE
World-class AR campaigns need world-class support
Our award-winning support and customer success teams ensure your AR campaigns meet your client's expectations (and then some).


Great customer service and support throughout - very quick to respond to any questions or requests at short notice.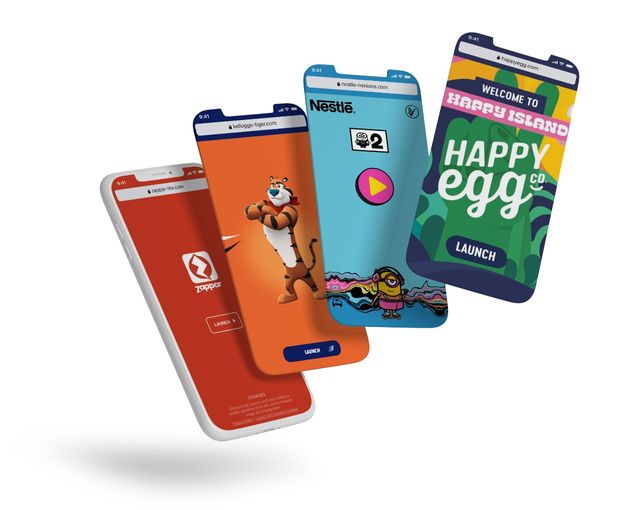 Custom app solutions
With ZapWorks you can also bring the power of AR to your clients existing apps. Our super-light SDK is easy to install and integrates directly with ZapWorks so you'll be able to measure every scan, tap and social share of your client's campaign.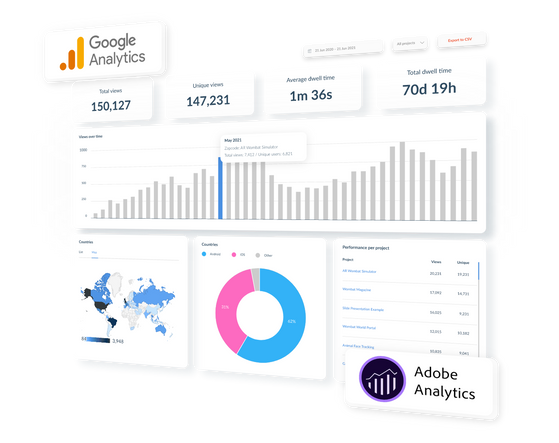 Support for 3rd party analytics
As well as ZapWorks analytics, we also enable you to integrate your 3rd party analytics platform of choice, giving you even more control over the data you capture so you can learn what works and correct what doesn't.


At Brightline Interactive we are constantly exploring new methods of delivering and innovating successful solutions within the spatial technology industry. As part of this journey, we have partnered with Zappar to deliver multiple WebAR solutions to our clients and have had a fantastic experience utilizing their AR tool sets as well as working alongside their reliable technical and customer support teams.
Director, Strategic Partnerships
Brightline Interactive


ZapWorks has become a major integration into our Business, and the end result has been amazing. We went from not knowing much about AR to offering it as the core option for our clients. Our clients are noticing a lot more interactivity with their brand and love to be at the forefront of emerging technologies.
Co-Founder & Creative Director
SQUINT Creative
Creating award-winning AR campaigns shouldn't break the bank.
Zappar offer the most transparent and competitive CPV (Cost Per View) pricing on the market that works across projects for your plan and not tied to a single use case or monthly quotas.
"Groove Jones has been working with ZapWorks on multiple campaigns and it gives us everything we need to create award-winning AR experiences. The creator and developer tools are best in class and the support we receive is fantastic. They are a great production partner."