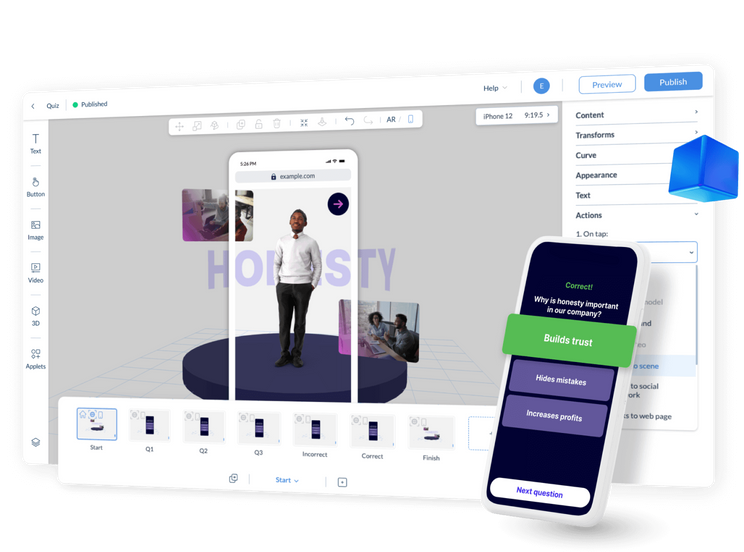 The must-have addition to your L&D toolkit
Say goodbye to boring 2D learning solutions. Zapworks makes your learning experiences infinitely more engaging, interactive and memorable.
Why use AR in your immersive learning solutions?
The modern workforce is busy, under-resourced, and distributed. Traditional methods like eLearning and paper-based learning are becoming less effective and outdated. Incorporating AR into your learning solutions has been proven to increase visual attention in learners by 95% (NeuroInsight) and knowledge retention by up to 70% – deepening engagement and interactivity when compared with more traditional forms of learning.
Increase
engagement

across all your learning solutions

No more fighting short attention spans. Zapworks enables your teams to engage with bite-sized immersive content directly on their smartphones, allowing them to quickly grasp important information in less than 5 minutes.
Employee onboarding with a more
personal

touch

Build more personalised employee onboarding experiences in Zapworks Designer. Use 3D avatars or alpha channel video of subject matter experts or company founders that feel like they're in the room with you.
Soft skills training that feels like
entertainment
Gone are the days of monotonous 2D videos or slide presentations. Instead, learners can interact with 3D content for deeper engagement, overlay information on real-world scenarios for greater context or undertake practical simulations in real-time.
Engage and train remote workers using
360 Interactive

Tours

Ensuring that remote workers have the same learning opportunities as those in the office is challenging. Zapworks can help you bridge this gap with interactive office tours and 360 videos – all delivered via the web to your learner's smartphones.
Bring company values to
life

with AR

Zapworks Designer can extend the life of all your paper-based learning, taking everything from company values, to soft skills training to the next level using interactive content tracked to your print materials.

"As we drive our organization to a more progressive learning culture, tools like AR enable our vision of just in time, impactful learning experiences. Taking static content and making it immersive allows our caregivers to engage in a much deeper and more profound way"
VP-Chief Learning Officer, Providence St. Joseph Health Shared Services
An AR platform that's
built

for interactivity, immersion and innovation

Our complete suite of creator tools, SDKs and custom hosting solutions mean you can easily scale and integrate your immersive learning solutions across devices, teams and Learning Management Systems.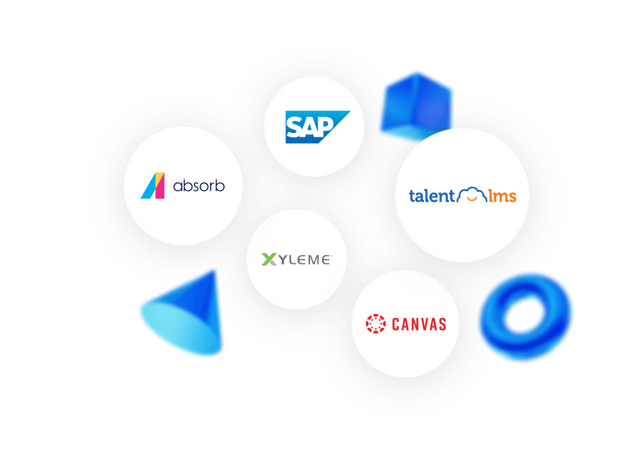 Seamless

integration with your LMS

WebAR experiences built with Zapworks can be directly and easily integrated into your Learning Management Systems (LMS) or eLearning courses via a simple QR code or embeddable link. We also offer the ability to export SCORM packages, get in touch to learn more.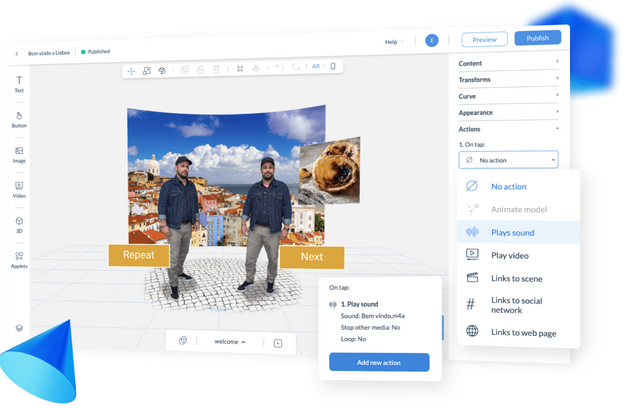 Create with
no-code

using Zapworks Designer

Zapworks Designer is a web-based AR tool that enables anyone to quickly create and deliver short-form, immersive microlearning experiences with zero code. Track learner engagement through native integrations with SCORM, Google Analytics and Microsoft Clarity.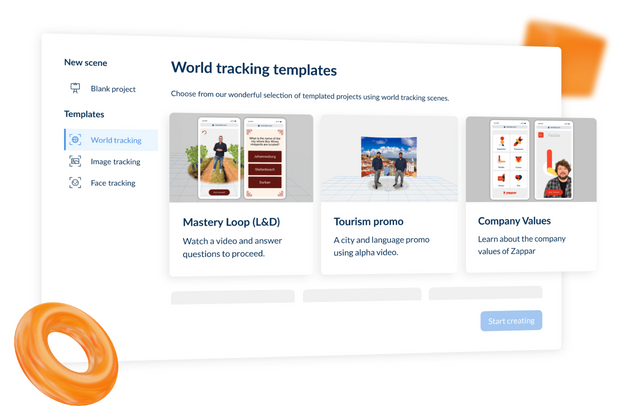 Edit our
ready-made

L&D templates

Customize any of our free L&D templates in Zapworks Designer to jump-start your learning experiences. Choose from an ever growing library of projects, including Quiz, Mastery Loop or Promotional templates.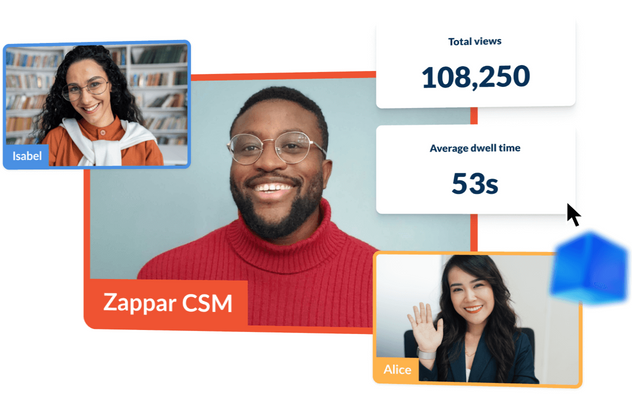 Do
more

with the full support of the Zapworks team

Get ongoing access to a dedicated Customer Success Manager, priority email support and one-to-one coaching sessions to unlock the full value of the Zapworks platform. Regular project reviews help you feel confident you are meeting your L&D goals.
Everything you need to
succeed

with AR