The complete AR ecosystem
Zapworks is more than just a singular tool or CMS. Create, manage and publish impactful WebAR experiences using our suite of creative tools, SDKs, custom branding & hosting solutions and powerful CMS.
Meet the Zapworks creative suite
No-code, low-code or custom code, Zapworks empowers your designers, developers and marketers to create immersive WebAR experiences, no matter their skill set or business objectives.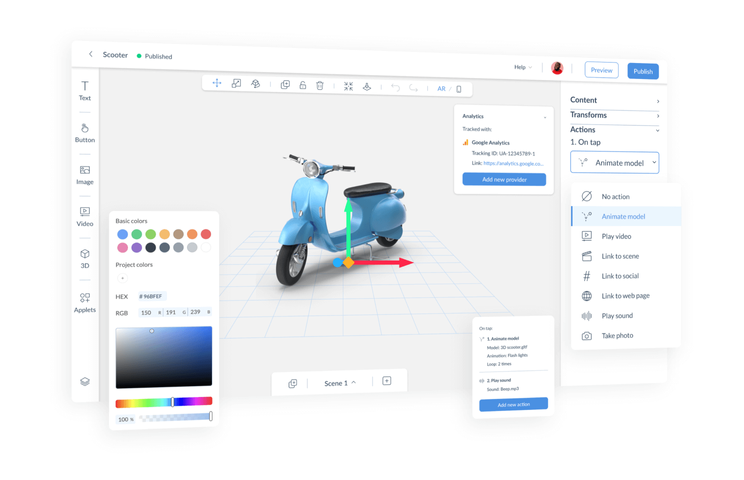 Zapworks Designer
Zapworks Designer's drag and drop interface makes it super simple to engage your customers with stand-out WebAR experiences – no apps, no downloads and no coding.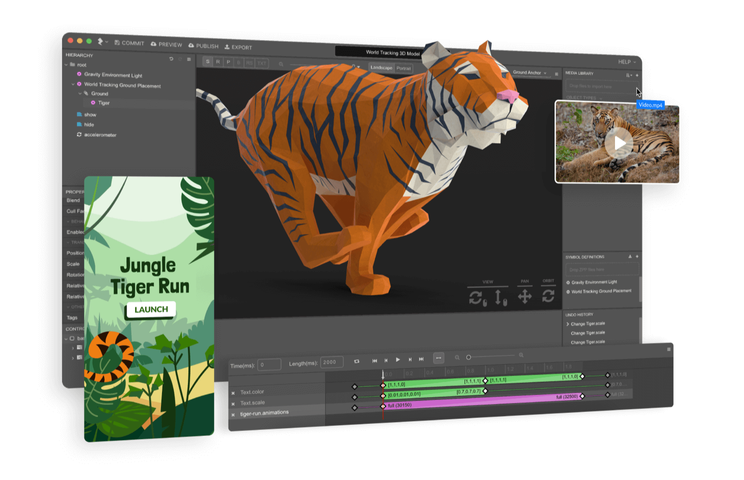 Zapworks Studio
Zapworks Studio is built specifically for AR content creation, giving you complete creative control, combining an easy to use visual user interface with the power and flexibility of a code editor.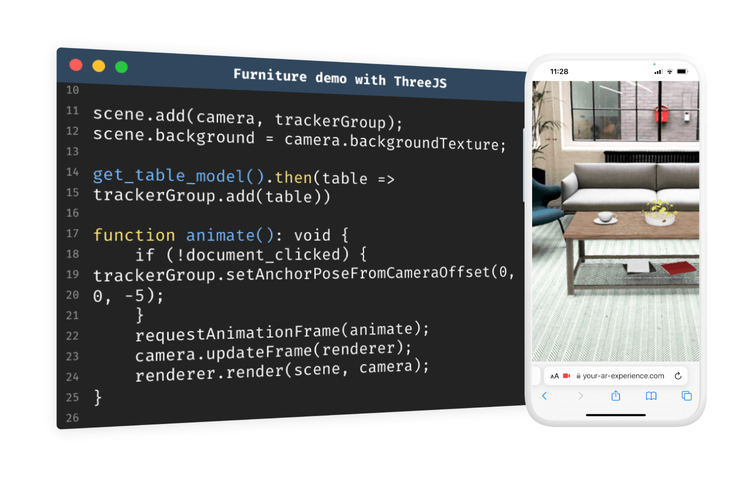 Universal AR SDK
Universal AR is Zappar's best-in-class computer vision libraries available as SDKs for Three.js, PlayCanvas, A-Frame, Babylon.js, JavaScript and React-Three.js.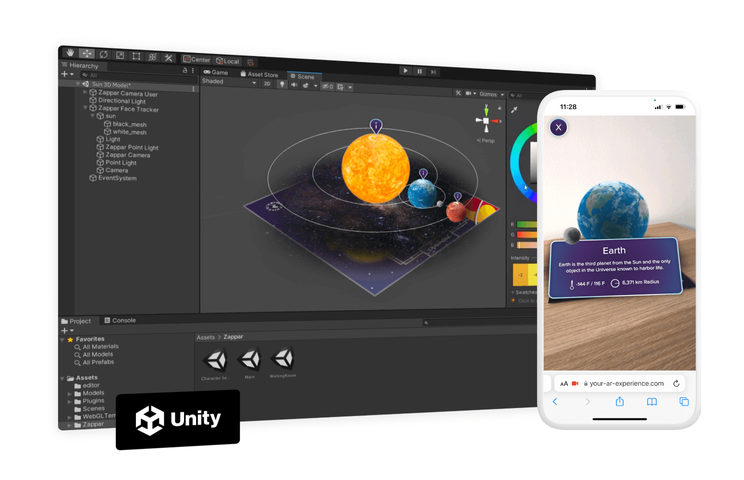 Unity SDK
The only AR SDK to enable publishing to WebAR with Unity. Use the world's most popular 3D game engine to deploy your AR experiences to both app and web environments.
World-leading computer vision built for WebAR
Zappar's core tracking types are built on our 10+ years of experience in computer vision and are optimised for browsers across a wider range of devices, from the lowest spec up.
World tracking
Anchor your product visualisations, interactive mini-games, lifelike volumetric video and metaverse-ready avatars in the real world.
Image tracking
Layer digital content over products, print and packaging using Zappar's best-in-class image tracking. Now including curved surfaces for more realistic content tracked to cans, cups and bottles.
Face tracking
The most robust face tracking solution for the web. Track multiple faces at once and use our purpose-built 3D mesh to create the most realistic and feature-rich facial animations possible.
Built for enterprise-scale deployment
Zapworks for Enterprise gives you everything you need to deliver AR at scale – custom branding & hosting, priority support, enterprise-grade security, and much more.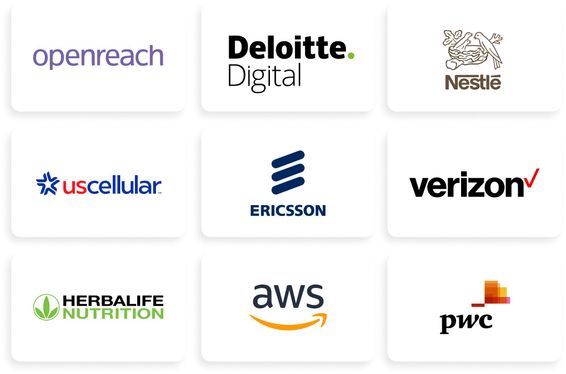 Join the world's most innovative businesses
Discover why Zapworks is the AR platform of choice for the world's leading brands and businesses. Rapidly prototype products, drive internal innovation and increase the impact of your sales and marketing efforts.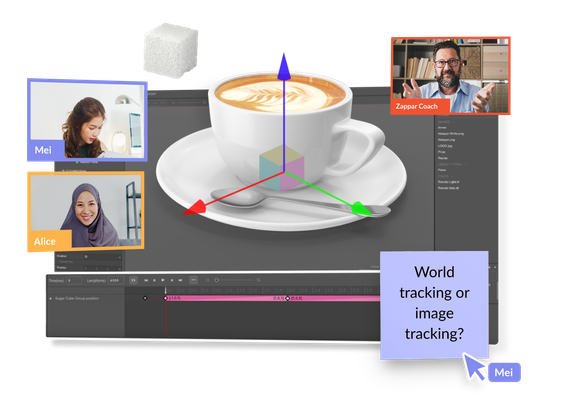 Turn your ideas into reality with specialist AR training
Led by industry experts, Zapworks training takes your team from a standing start and equips them with the fundamental skills and knowledge needed to create impactful AR experiences.


The helpful part of using Zapworks is that it's so user friendly already but there is also great staff support - that just sets you up to be sucessful!
Communications Strategy Manager
CGG


Great customer service and support throughout - very quick to respond to any questions or requests at short notice.


Zapworks has become a major integration into our Business, and the end result has been amazing. We went from not knowing much about AR to offering it as the core option for our clients. Our clients are noticing a lot more interactivity with their brand and love to be at the forefront of emerging technologies.
Co-Founder & Creative Director
SQUINT Creative


In addition to a great product, the team at Zappar has been wonderful to work with, from our initial contact through to today.
Learning and Instructional Designer
Holman Enterprises


At Brightline Interactive we are constantly exploring new methods of delivering and innovating successful solutions within the spatial technology industry. As part of this journey, we have partnered with Zappar to deliver multiple WebAR solutions to our clients and have had a fantastic experience utilizing their AR tool sets as well as working alongside their reliable technical and customer support teams.
Director, Strategic Partnerships
Brightline Interactive
Get ahead with our learning resources
Creating stand-out AR isn't just about giving you the right tools – it's also about providing a helping hand along the way. That's why we run regular live webinars and events as well as publishing insightful blogs and in-depth ebooks to level up your understanding of AR.