Build once,
deploy anywhere
Content built for WebXR can be accessed on a range of headsets and devices, typically without any modification.
The web browser included on the Meta Quest and Meta Quest Pro headsets, for instance, supports both virtual and augmented reality WebXR content out of the box. WebXR's 'immersive AR' mode is supported by Google Chrome, enabling high quality 'world tracked' 3D content.
All the power of the web
WebXR expands VR and AR's reach by eliminating the need for extra apps or plugins and providing a platform for easily shareable experiences accessible from anywhere with an internet connection.
Low Friction
WebXR experiences are accessible directly in a web browser without additional software. This means users can access and enjoy WebXR content without specialized hardware or software.
Cross-Platform Compatibility
WebXR experiences work on many devices, such as phones and VR headsets. Developers can make experiences that work on all platforms, without making different versions for each platform.
Easy to Build
WebXR is based on familiar web technologies like HTML, CSS, and JavaScript, making it easy for developers to create immersive experiences without specialized skills or knowledge.
Vibrant Developer Ecosystem
Since WebXR experiences are just front-end web pages, existing tooling and libraries for web development, including the NPM package library, can be leveraged by developers.
High Performance
WebXR can fully utilize a user's device, including the GPU and other hardware, to create immersive and fast experiences. This means that WebXR content can be just as powerful as native VR and AR apps, while still being accessible through a web browser.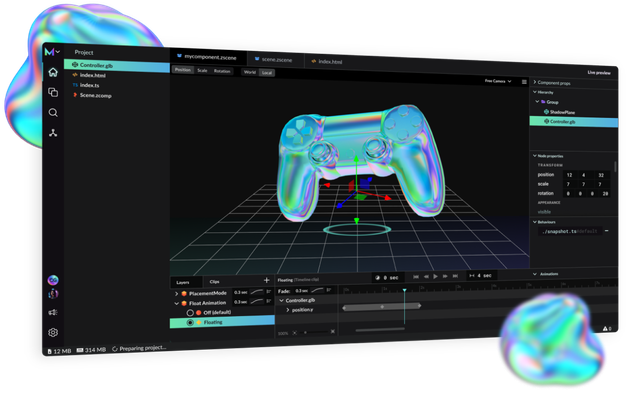 Build WebXR experiences with
Mattercraft
Mattercraft makes it easy to create immersive WebXR experiences, including both VR or AR, and deploy them to the web for access by end users. Mattercraft leverages the web's best 3D rendering engines (such as three.js), making it possible to build beautiful 3D environments, featuring physically-based lighting, shadows, and post-processing effects.
Supported browsers and headsets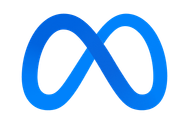 Meta Quest Web Browser
(For AR and VR)
Google Cardboard
style headsets
(For VR)