The next generation of 3D web tooling
A brand new creative tool for building rich 3D experiences for the web, including AR, VR and WebXR.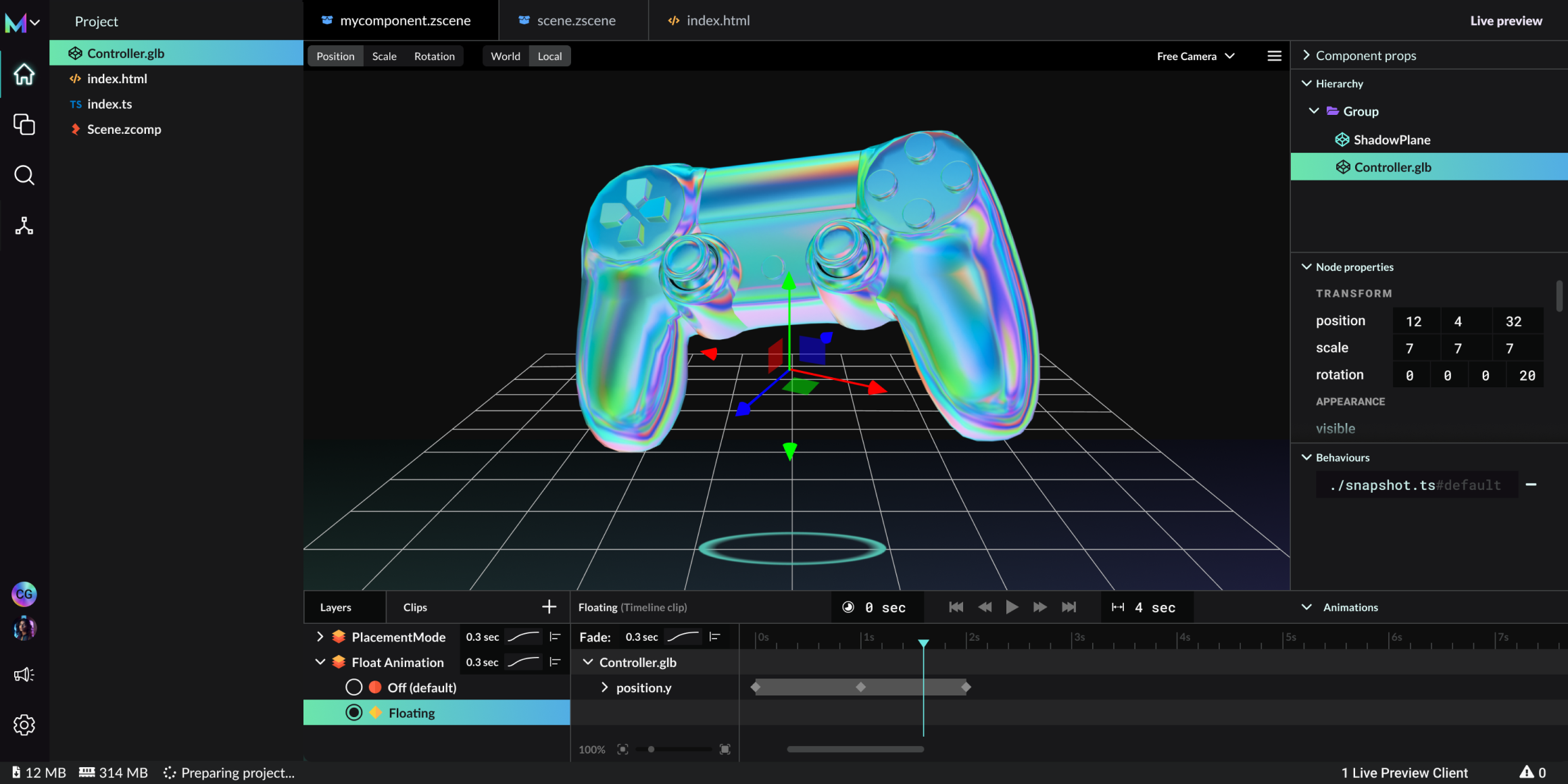 Finally, great
3D tooling

for the web

Mattercraft is a fully integrated, browser based 3D content development environment perfected for building interactive experiences for the web. Gone are the days of having to hand-code 3D environments, animations, or UI. Mattercraft's intuitive 3D editor lets you create web experiences visually, while leveraging the best features the web has to offer.

Sign up for updates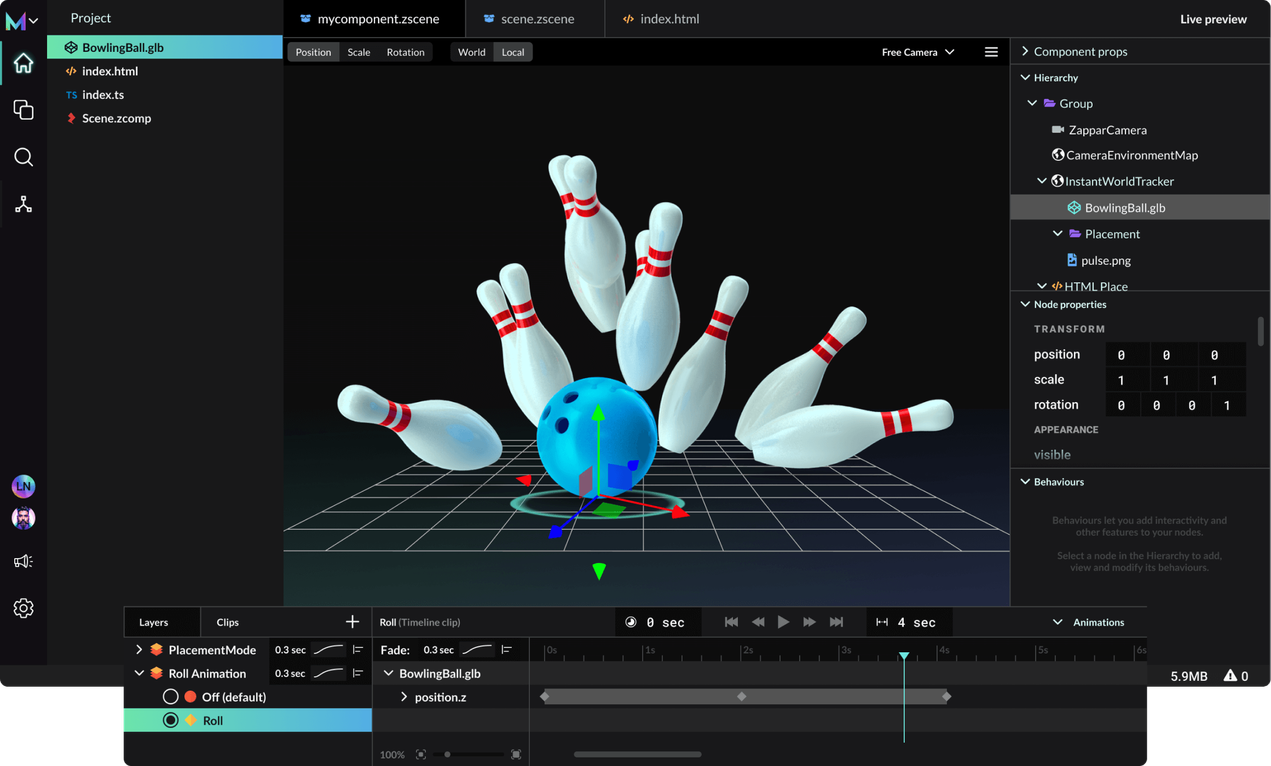 Build
AR
Seamlessly create immersive world, face, and image tracked augmented reality experiences, all within your web browser. Powered by Zappar's cutting-edge tracking technology, Mattercraft enables you to build unique AR experiences like never before.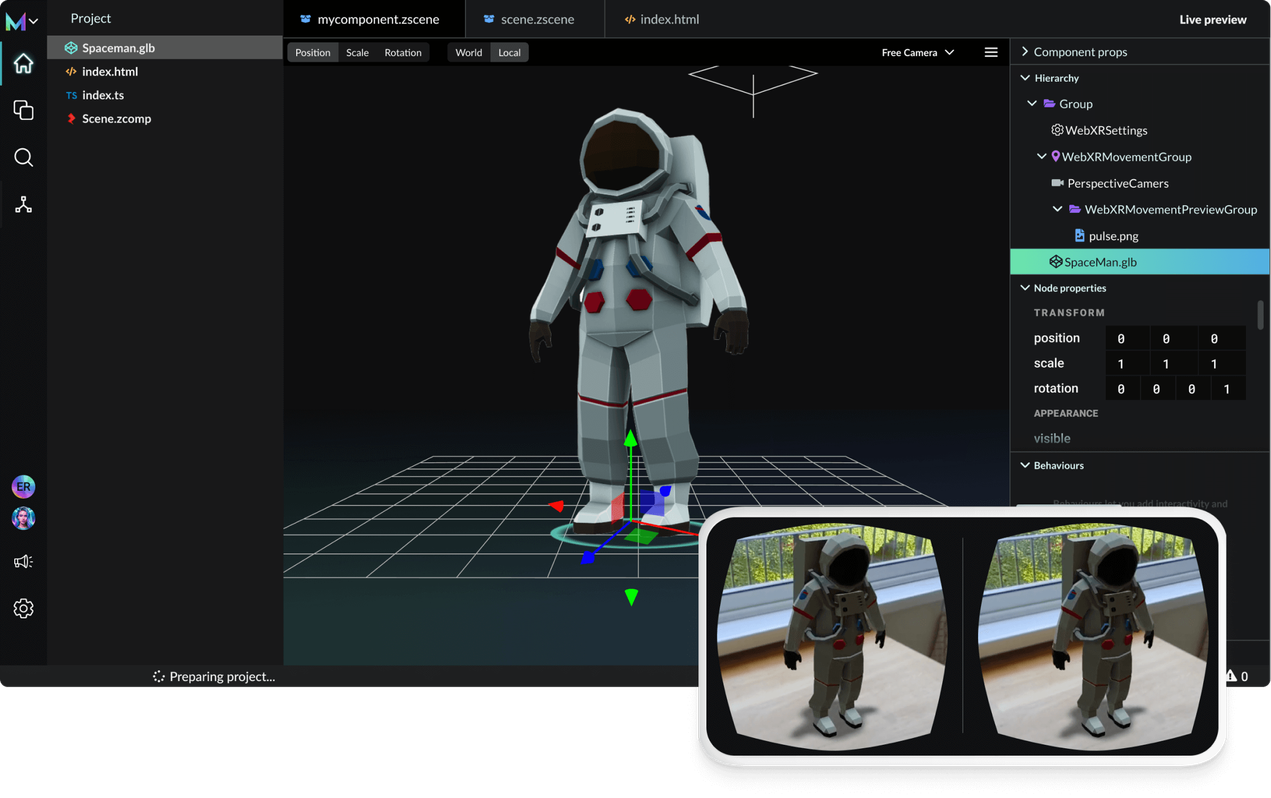 Build
WebXR
WebXR provides a standardised interface for accessing VR and AR content in the web. Mattercraft supports full WebXR development, including deployment of VR content with full controller support to headsets (Meta Quest) and AR experiences to supported smartphone devices.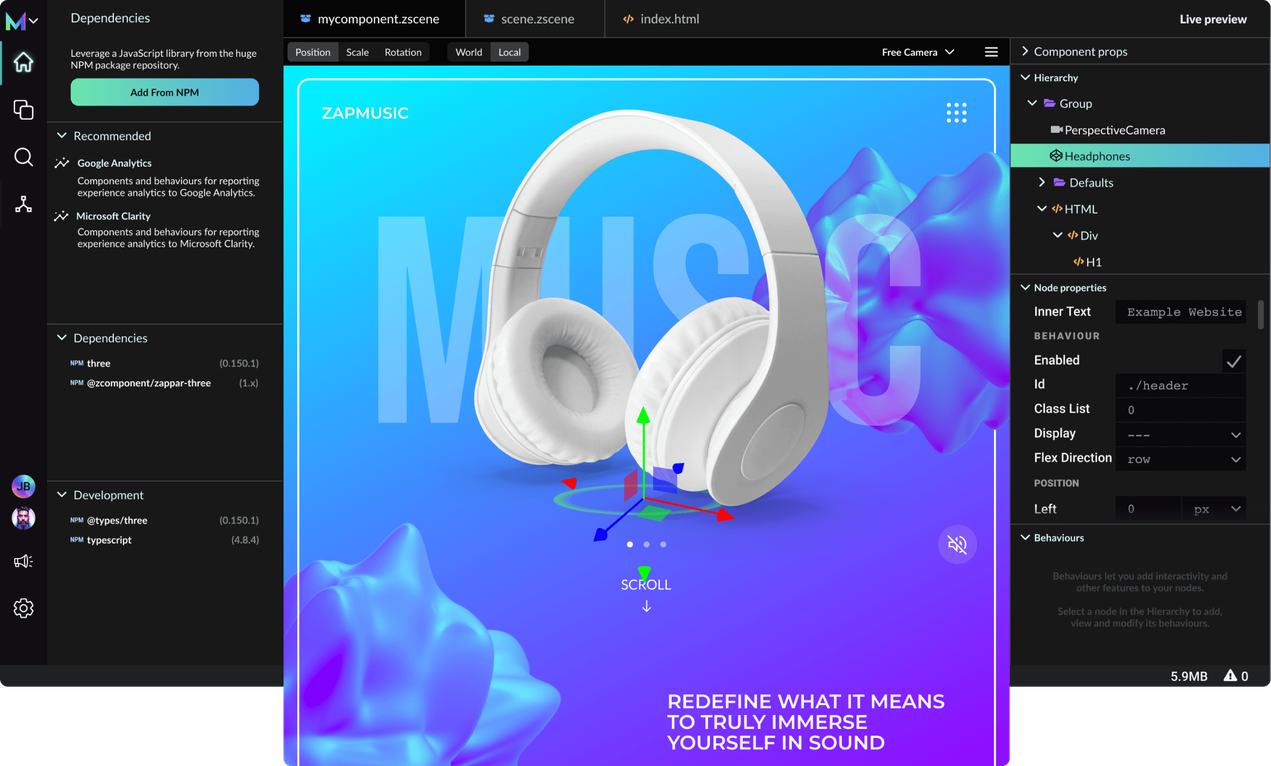 Build
3D Websites
Mattercraft leverages the worlds best 3D rendering engines, making it possible to build beautiful 3D websites without any prior web development experience. Enjoy the freedom of creating immersive 3D websites without limitations, courtesy of Mattercraft's user-friendly interface and powerful capabilities.
Unleash your
creativity
Mattercraft simplifies the process of creating stunning AR, WebXR and 3D web content. Build for the web, on the web, and leverage the power of the web's leading 3D libraries, enabling you to unlock the full potential of their features in an easy to use and intuitive way.
Instant Live Preview
Preview your experiences with a single click and view your changes in realtime. This provides you with an always-on build of your content. No more waiting for previews!
3D Support
Spec-accurate support for the glTF / glb model formats makes it easy to acquire and import 3D assets while leveraging their animations, morph targets or blend shapes.
Animated Models
Mattercraft supports 3D models containing animations. Play model animations using easy to use behaviours or make use of the standardardized web animation system.
Timeline and Animations
This reimagined timeline functionality supports layering, blending, and the composition of animation clips. Fully custom interpolations supported with a curve editor.
Seamless Scripting
Mattercraft leverages Monaco, the excellent text editor from Visual Studio Code, to provide a delightful and responsive coding experience with a TypeScript compiler.
JavaScript Libraries
Mattercraft lets you leverage your existing expertise and tooling, including full integration with the NPM repository of JavaScript libraries.
Code-free Interactivity
Construct your experiences visually using built in behaviours with an exposed graphical interface and create complex content in just a few clicks.
3D Text
Fully integrated 3D text with TTF fonts. Support for all languages and characters with recognisable editable properties, including strokes, outlines and opacity.
Light... and Dark Mode
Have full control over your visual styling while developing in Mattercraft with a vast number of customisable editor settings, including light and dark modes!